IBD research laboratory at Rutgers studying immune/epithelial interactions to better understand the underlying causes of Crohn's disease and discover potential new areas for therapeutic development
LIVE WITH INFLAMMATORY BOWEL DISEASE
Crohn's disease and ulcerative colitis affect 1.3% of the population with 70,000 new cases diagnosed every year. IBD is caused by a combination of genetic and environmental factors that lead to an abnormal immune reaction to the normal bacteria found in the intestine.
Congrats to Sara and Natasha on receiving NJCCR pre-doctoral fellowships!
Congrats to Katherine Margolin for being awarded a Crohn's and Colitis Foundation Student Research Fellowship!
New publication on the role of specific microbiota in promoting gamma delta IEL proliferation and migration.
Click here to read our recently published work in Mucosal Immunology
May 2022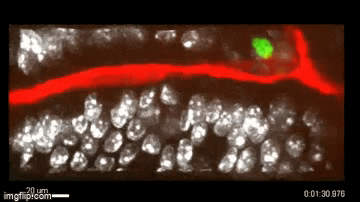 Check out our recent publication in Gastroenterology
February 2022