IBD research laboratory at Rutgers studying immune/epithelial interactions to better understand the underlying causes of Crohn's disease and discover potential new areas for therapeutic development
LIVE WITH INFLAMMATORY BOWEL DISEASE
Crohn's disease and ulcerative colitis affect 1.3% of the population with 70,000 new cases diagnosed every year. IBD is caused by a combination of genetic and environmental factors that lead to an abnormal immune reaction to the normal bacteria found in the intestine.
Help Team Two-Ply Minimum raise funds for IBD research and patient education
We're participating in the Liberty State Park Take Steps Walk to support the mission of the Crohn's and Colitis Foundation. Click here to help us reach our fundraising goal!
Sunday, June 12 , 2022
Check out Weili Xu's talk on gamma delta IELs in Crohn's-like ileitis
Sunday, May 22 at 9:15am in 20AB​
New publication on the role of specific microbiota in promoting gamma delta IEL proliferation and migration.
Click here to read our recently published work in Mucosal Immunology
Congrats to Alyssa Laguerta, M.S.!
We're sad to see you go, but excited for your future success in medical school!
May 13 , 2022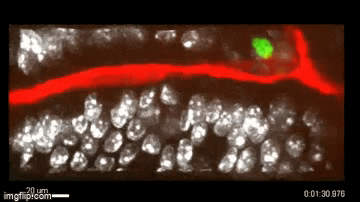 Check out our recent publication in Gastroenterology
February 2022